Residential Services
York Plumbing and Mechanical, a Tulsa Plumbing Repair company, is dedicated to providing you with fantastic residential customer service. We have a team of State-Certified Licensed plumbers to address any situation, large or small, ranging from simple drainage clogs to a full kitchen or bathroom remodel projects.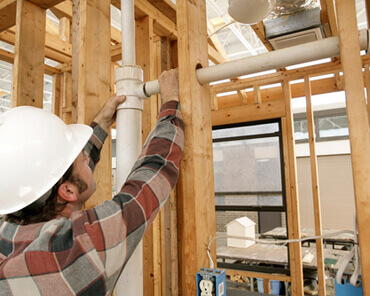 Residential Plumbing Repair Services
All of York's plumbers are State-Certified Licensed Journeyman and some of the finest tradesmen in our industry. Unlike large corporate plumbing companies, we hold ourselves to exceptionally high standards when it comes to honesty in providing our customers the most cost-effective solutions. When you entrust us to be your Tulsa Plumbing Service, we will work hard to provide plumbing repair services in the most responsive and cost-effective way. Some of our Plumbing Services Include:
Clog removal for kitchen, bathroom and laundry drain lines
Water Jetting
Routine plumbing maintenance
Faucet and fixture repair or replacement
Root ball removal
Concrete foundation slab leak detection and repair
Water line repair or replacement
Water heater repair or replacement
Plumbing installation for new construction and repair on existing facilities
24 Hour plumbing service, residential and commercial
Replace and repair of water heaters, gas, and electric models
Replace or repair of plumbing fixtures: Sinks, toilets, tubs, and showers
Sewer lines: Camera, cleaning, and repair of drains
Water lines: testing, repairs, or replacement and inspections
Gas piping: Testing, repairs or replacement and inspections
Med Gas Systems: Testing, installation, and upgrades W/State Certification
Grease Systems: with traps, interceptors, and collectors
Backflow Preventers: Testing, certification, and repairs
Safety systems: Eye wash and emergency showers
Licensed and approved contractor for the City of Tulsa
Testing, Permits and inspections by local code enforcement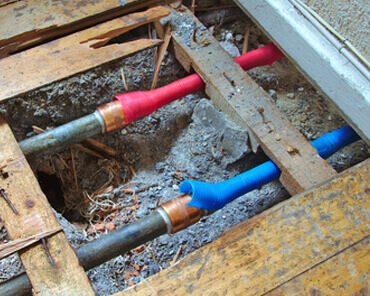 Slab Leak Detection
Most homes in Tulsa are built on a flat concrete block, known as a "slab". Prior to laying the foundation, the pipes are constructed and cement is poured over the pipes and sewage lines, completely encasing the pipes. Unfortunately, for various reasons, the plumbing or drainage pipes occasionally develop leaks. Symptoms of a slab leak may include sudden loss of water pressure, an increase in your water bill, water seeping into the basement, accelerated house settling and cracks in the foundation, driveway or other cemented areas where pipes may be present underneath.
A Tulsa slab leak can lead to costly repairs that may require an excavation of a large area inside your home and possible time away from work. We recommend resolving the leak as soon as possible so that you can avoid the additional problems caused from further neglect of your issue. York Plumbing Services specializes in Slab leak detection and repair.
"Crew York" utilizes advanced detection equipment that allows us to quickly and easily locate the problem area. Once the leak's location has been identified, we create a point of access, which may require some digging, and we then repair or replace the leaky pipe.
View Leak Detection