Water Jetting
Drain jetting is an effective solution and popular method of addressing large clogged pipes, such as sewer lines, in need of unclogging on a regular basis. It addresses clearing the pipes at high pressures to clear the line from tree roots or other debris. Having your drains jetted on a bi-annual maintenance schedule is an alternative and cost-effective solution to replacing a sewer line and can aide in delaying the need for replacement for many years.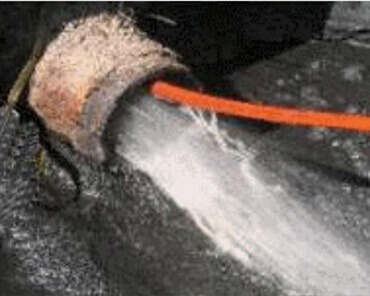 Water Jetting on Sewer Systems
Water jetting is an environmentally safe, chemical free technique that is an effective and affordable way to deep clean drainage or sewage pipes. This particular service is commonly used in situations that involve dense clogs where drain flow has been severely restricted. Tough clogs can be due to any number of factors, such as roots, grease or even algae.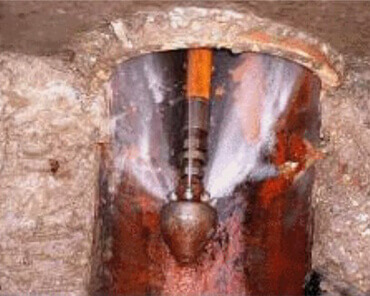 Water Jetting in Septic Systems
Septic systems are especially sensitive to improper maintenance and neglect. Replacement of a failed septic system can cost thousands of dollars. A septic system failure can also lead to a large-scale contamination of local groundwater supplies, rivers, lakes or shorelines. Our experts recommend water jetting for septic systems, restaurant drainage pipes, if your residence has several shrubs and trees or when pipe flow has been restricted from a clog deep into the piping system and cannot be reached with a plumbing snake or auger.